The end of another successful Dreamforce in San Francisco is bittersweet! Team Provar had an incredible time at our favorite event of the year, and as always, we are so grateful for the connections we made and the chance to catch up with old friends. We're sorry if we didn't get the chance to catch up. Even if you missed us, you may have spied us from afar thanks to our bright pink Hawaiian Provar shirts!
Here's our recap of Dreamforce 2023, from our speaker sessions to the events we hosted and attended to the insights we gained from a show jam-packed with the latest Salesforce advancements.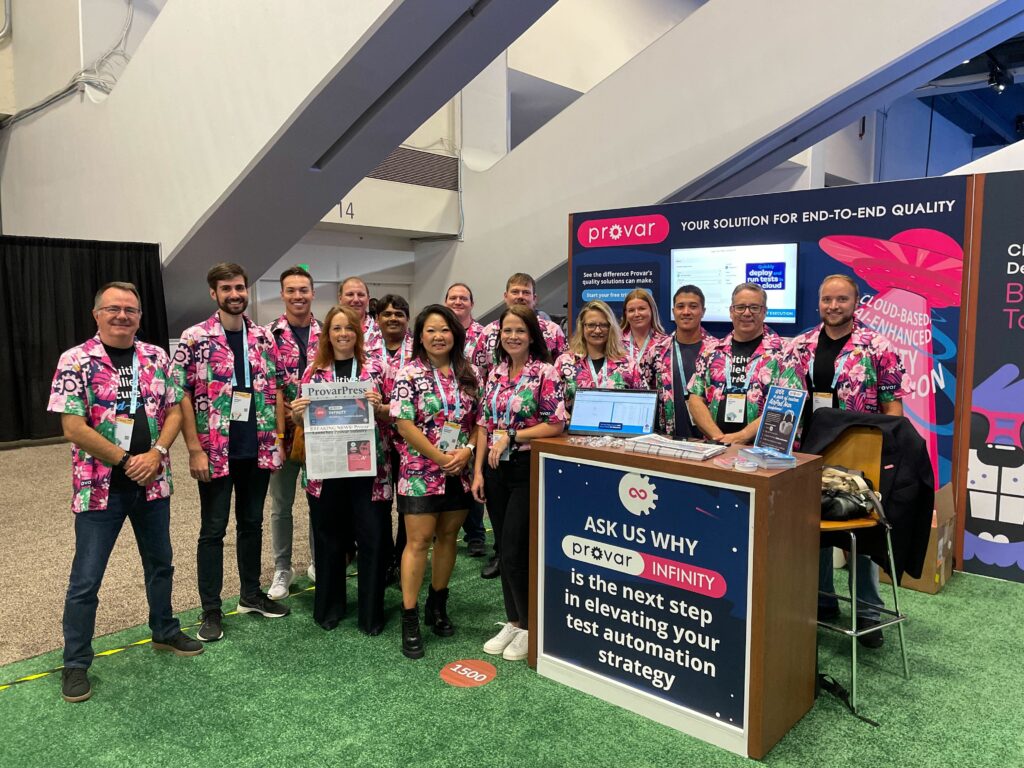 Speaker Sessions
We were lucky to have multiple Provar thought leaders selected to speak at this year's Dreamforce. The sessions were engaging, insightful, and fun – check out the video below to see how our VP of Engineering, Robin Gupta, got the crowd dancing during his session!
Here's an overview of what was discussed.
Embed AI Into Your Quality Pipeline: Presented by Richard Clark and Will Hughes, this session gave insights into infusing AI tools to elevate quality assurance across the application lifecycle, giving attendees' Salesforce journeys a turbo boost.
Design Patterns for Salesforce Test Automation: Robin Gupta led this engaging session to uncover the secrets of full-stack test automation, from unit testing to UI-level functional tests. Bugs won't stand a chance in your Salesforce implementations!
Amplify Your Agility: Tailoring DevOps Center to Your Needs: Samuel Arroyo guided attendees through customizing the DevOps Center to align with their team's unique requirements and showed them how to unlock the potential of Provar to enhance DevOps processes and drive success.
Sailing Toward Quality Excellence – All Aboard with Provar and Flosum!
At sunset, we had a great time on our co-sponsored "Sailing Toward Quality Excellence" luxury boat cruise with the Flosum team! The evening was filled with apps, drinks, and dancing as we sailed the China Basin, and attendees could network and swap quality excellence stories, find solutions to their QA and DevOps struggles, and connect with old and new friends.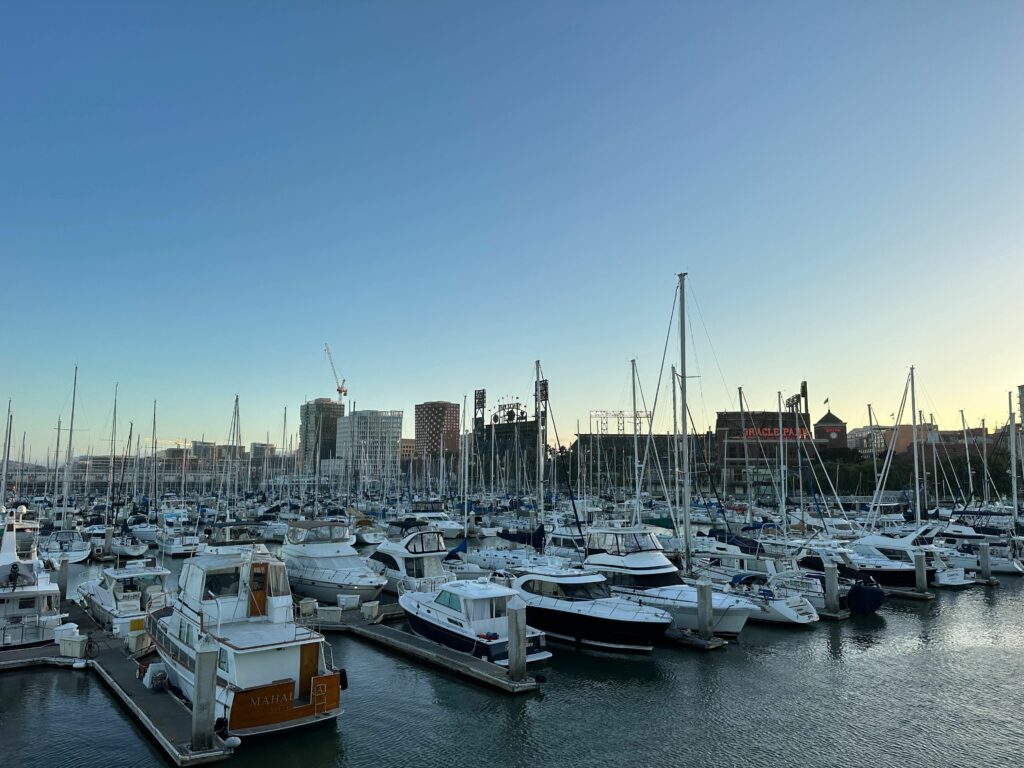 Our Top Insights Gleaned
Team Provar leaves Dreamforce each year with several new insights into Salesforce and the industry. Here are some of our favorites worth calling out.
Coming soon: automatic unit test case generation (closed pilot set for Fall '23)
Scale Centre is GA in Winter '24, as is the new hub for performance evaluations for Salesforce.
Apex Guru will help in analyzing Apex code using AI
New product announcements (Einstein 1)
Salesforce will be giving away freemium access to Data Cloud and Einstein (subject to license restrictions)
There are many new features for devs, admins, and users across the Salesforce clouds.
Quotes from Team Provar
Sometimes, a quote sums it all up perfectly! Here are some thoughts from members of our team who attended the show.
So many exciting things happened at Dreamforce this year! Lots of great people, everyone was so kind and so interested in learning! As a lifelong learner and part of the University of Provar team, that was super exciting to see.

– Jenn Torres, Director of Education, University of Provar
Booth and session attendees were delighted with Provar's AI-powered Root Cause Analysis for defects, intelligent data-driven test generation, and broad integration with all popular CI/CD and Release Management platforms. The message of focusing on Quality Lifecycle Management was well received by many. Provar's products are fully aligned to leverage the Data Cloud metadata to allow teams to verify their integrations across the entire Salesforce cloud platform and beyond. We'll be making further announcements around Data Cloud as it starts to be rolled out from October.

Alongside these announcements, we also shared a new Trailhead course on Continuous Testing, free access to our University of Provar with a chance to win a pair of Apple AirPod Pro headphones, but arguably the best swag at Dreamforce was Provar's coveted Hawaiian themed shirts being the must-wear attire of the week, with many favorable comments both at the event and around San Francisco.

– Richard Clark, Chief Strategy Officer, Provar
We bid farewell to San Francisco for now but are already looking ahead to Dreamforce '24! Will you be joining us? Until then, be sure to catch us at our next event – we'll be popping up all over the globe!
Want to stay in the loop on the next event you can visit us at? Check out our events page!