We lead the charge with passion, innovation, and authenticity.
Provar's leaders are pioneers in the quality exploration.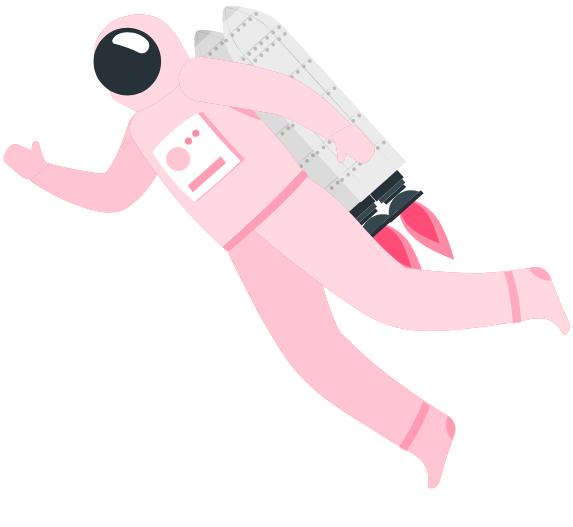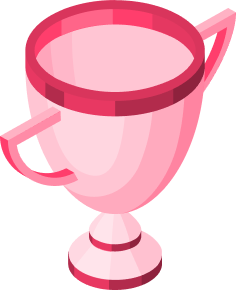 Our leaders are Salesforce® and test automation experts.
They come from all backgrounds and regions around the world. They bolster our culture with global expertise and a shared determination to make your quality roadmap intuitive, and testing easy to learn, quick to develop, and seamless to maintain.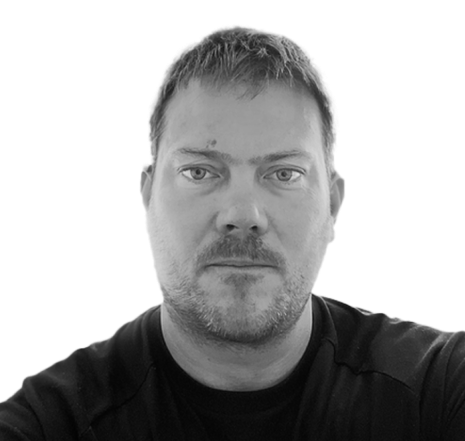 Geraint
Waters
Geraint Waters began his career in technology and innovation as an IT Consultant for PWC in 1999. After advancing his leadership at UBS Investment Bank and Barclays, Geraint and his co-founders saw a high market need for a no-code Salesforce test automation and founded Provar in 2014. For nearly a decade, he has scaled his global teams as CEO/Co-Founder, while continuing to bring new solutions to enterprise customers. When not at work, Geraint enjoys rooting for Liverpool and spending time with his two children and wife in Beckenham, Southeast London.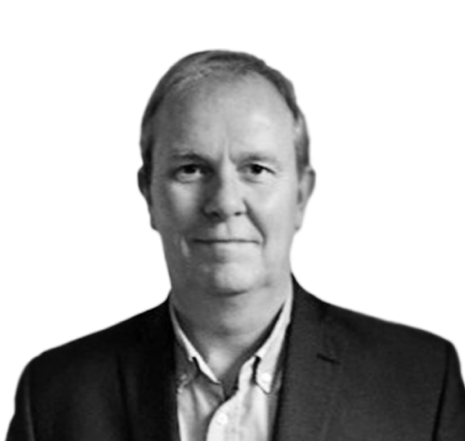 Richard
Oliver
Richard Oliver leads Provar's Finance, Legal, and HR functions since joining Provar in early 2021. He was keen to join Provar due to its high growth, clear value proposition, and great people. Since joining, he's enjoyed particularly helping to evolve the company's processes and reporting, and interacting with prospects and customers to solve mutual business problems.
Richard (or "Oli," as he is known in Provar) brings experience from over 20 years working as the CFO or COO of entrepreneurial international software companies in Cloud, Telco, and Banking solutions. Richard is a qualified accountant and has a BA in Business. He lives in Sussex, England and is married with 3 children.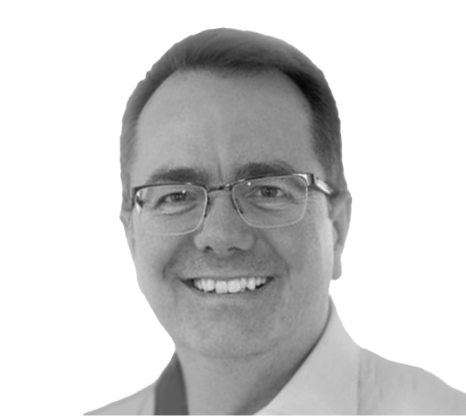 Ivan
Harris
Chief Product and Technology Officer
An electrical and electronic engineering graduate, Ivan spent the first 16 years of his career in the aerospace and defence industry writing safety-critical embedded software.
During the past 20 years, he has held several C-level technology and product leadership roles helping B2B enterprise software startups bring innovative new solutions to market. In addition to building and leading multi-disciplinary product and services teams, he has established international technology, system integrator and platform partnerships, including with Salesforce. For ten years, Ivan has focused on creating products that are built on or integrated with, Salesforce and has launched five Salesforce AppExchange apps, including his own, plus two AI platforms. Before joining Provar Testing, Ivan was a Program Architect for Salesforce in Australia, working with some of their largest and most complex multi-cloud customers on enterprise transformation projects to help accelerate their time to value. In his spare time, He is also the author of the book, "Beginning Salesforce DX", published by Apress in 2022.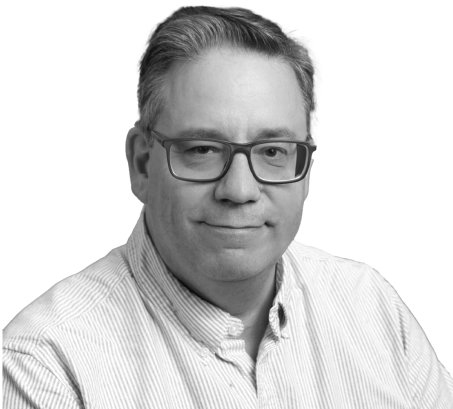 Richard
Clark
Richard Clark has been working in the Salesforce ecosystem for over 15 years in a number of senior roles, including leading technology teams at a number of UK System Integrators, leading CRM transformation programmes and running his own Salesforce ISVs. He has been a regular speaker at Dreamforce, Salesforce Community, Trailblazer Groups and World Tour events. Currently, Richard is Chief Product Officer of Provar Testing, where he manages Product and R&D initiatives to help Provar deliver unique solutions for quality management of Salesforce, web and mobile applications.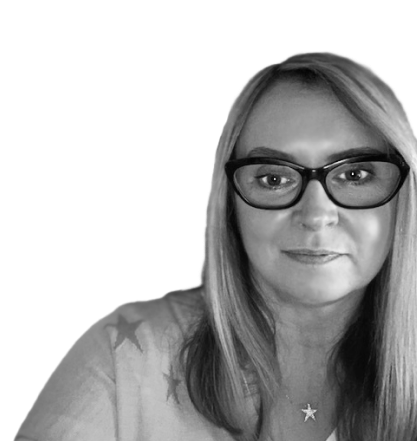 Lisa
Lee
As Provar's Chief People Officer, Lisa brings her extensive experience from a career spanning 30 years in HR to building the people journey here at Provar. A big believer in creating great places to work, Lisa thrives on the family-vibe of the start up and the challenge of maintaining that as a company grows. Her goal is for Provar to be recognized as one of the best places to work in tech, and that means listening to and learning from our people – you know how HR people love to chat!
A team oriented leader with international experience, Lisa specializes in building people teams that share her passion for delivering exceptional employee experiences and aims to create an inclusive culture with a sense of belonging. She firmly believes that to be our best selves, we should continue to learn and develop, a philosophy that we share at Provar. Lisa lives with her partner on the south coast of the UK, along with the love of her life – a classic car! She is a self-confessed "fixer of broken things," baker, reader, friend, classic car enthusiast, and foodie.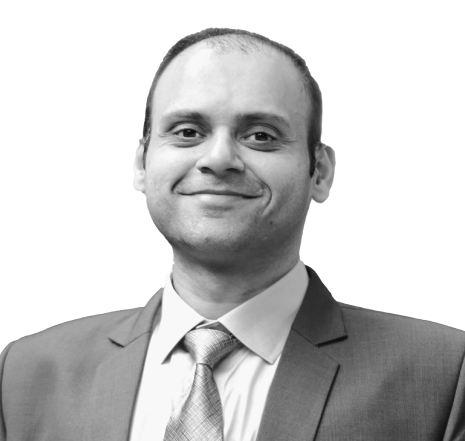 Robin
Gupta
Vice President of Engineering
Robin Gupta is a data-driven engineering leader with close to 15 years of managing decentralized teams across time zones and geographies. He has a polymorphic leadership style with fluency in BFSI, EdTech, Retail, Healthcare, and Ecommerce domains across brands such Puma, Amazon, Pearson, and Allstate. He has hands-on experience working with small, medium, and large enterprises such as Athenahealth, JP Morgan Chase, Accenture, and HappiestMinds. Besides work, he is a mentor at ADPList and Plato, and also contributes technically to opensource projects such as Selenium and TestZeus. At Provar, he is heading our R&D initiatives to foster a culture of innovation and launch ingenious features for our customers.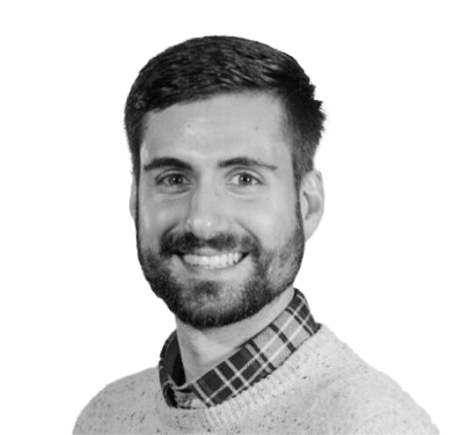 Samuel
Arroyo Acuña
Vice President of Product
As the VP of Product at Provar, Samuel brings over 10 years of extensive experience in the Salesforce ecosystem. Throughout his career, he has excelled in building applications, managing technical teams, and spearheading innovation in various consultancies and product companies across Spain and the UK.
Driven by a strong sense of purpose, Samuel is motivated by the mission to tackle significant challenges through human-centered solutions that harness the power of appropriate technologies. His expertise lies in identifying and solving complex problems by leveraging the right tools and methodologies, always with an unwavering focus on delivering exceptional results. He is 17x Salesforce certified and holds a range of other certifications in Product Leadership, UI/UX, and Software Testing.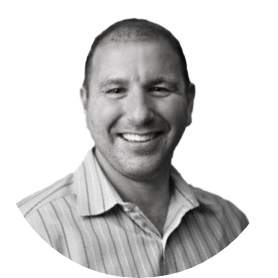 Michael
Cipolla
Michael Cipolla serves as Vice President Sales, Americas at Provar. He has a robust background of over twenty years experience driving results at every level of the sales pipeline. Prior to his time at Provar, he was the Director of Sales at Applied Training Systems, Regional Sales Director at Conga, Sales Executive at Vertafore, and Territory Sales Manager at Addison Group. Cipolla prides himself in being a results-oriented sales professional, and his primary objective is to listen to the needs of his customers and provide quality solutions.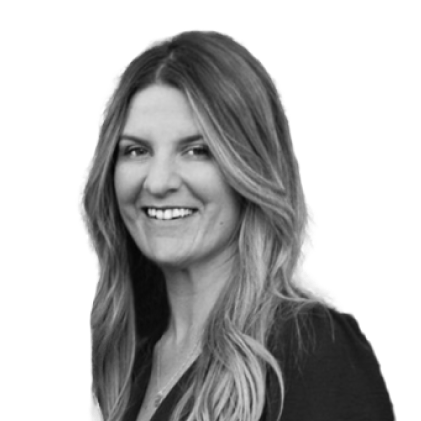 Alexa
Cash
Vice President of Global Customer Success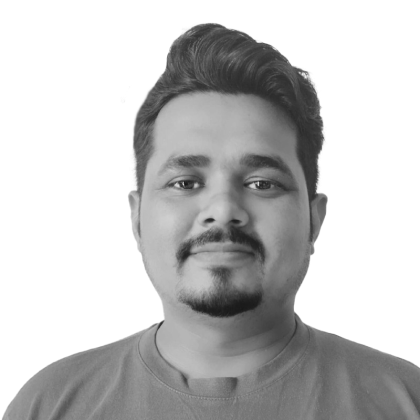 Sudarshan
Singh
Vice President of Customer Service
Sudarshan Singh comes from a humble farming background. He was born and raised in Kanpur, India. After completing his 12th grade, Sudarshan faced a two-year gap where he took up various odd jobs, including working as an office boy, security guard, and labor. These experiences taught him the value of hard work and instilled in him a deep empathy for people facing challenges. With a burning desire to pursue higher education, Sudarshan worked tirelessly as a part-time caddy in a golf course and taught tuition classes to fund his college fees. Eventually, he earned a graduate degree in Computer Applications, which laid the foundation for his career in the technology industry.
Sudarshan's professional journey began as a manual tester in 2010, and after two years, he transitioned into Java development. In April 2015, he joined Provar company as a Test Consultant, marking a significant turning point in his career. From the moment he stepped into a customer-facing role, Sudarshan made customer experience his top priority. He excelled in troubleshooting and solving customer queries, ensuring their satisfaction and success. Over the years, he took on different roles, such as Sr. Test Consultant, Test Architect, QA Manager, Service Manager, TechOps Manager, and Head of TechOps. Sudarshan's dedication to customer service led him to his current role as the VP of Customer Service, where he continues to provide high-quality support to customers. His commitment to customer satisfaction has taken him to different locations, including the USA, where he has traveled to conduct trainings and provide on-site assistance. Sudarshan's ability to connect with customers and understand their needs has earned him a reputation for delivering exceptional service. Furthermore, Sudarshan's leadership and organizational skills have been instrumental in establishing and leading the TechOps team. Under his guidance, the team has consistently delivered high-quality services, exceeding customer expectations and contributing to the company's success Beyond his professional endeavors, Sudarshan is deeply committed to giving back to the community. He volunteers his time and knowledge to teach underprivileged students, providing them with educational opportunities they might not otherwise have. Sudarshan's dedication to empowering others extends to guiding college students, where he selflessly shares his insights and experiences to help them shape their careers. Outside of work, Sudarshan cherishes his role as a loving husband and a proud father to his nine-year-old daughter. Family holds a special place in his heart, and his own journey of finding love during challenging times has shaped his ability to connect with others on a deeper level. Sudarshan's multifaceted life experiences, combined with his technical expertise and leadership skills, have molded him into a well-rounded professional. He possesses a unique blend of empathy, resilience, and a relentless pursuit of excellence. Moving forward, Sudarshan remains committed to enhancing the customer experience, mentoring his team, and achieving new milestones in his career. With his passion, expertise, and focus on excellence, Sudarshan continues to make a positive impact and inspire those around him.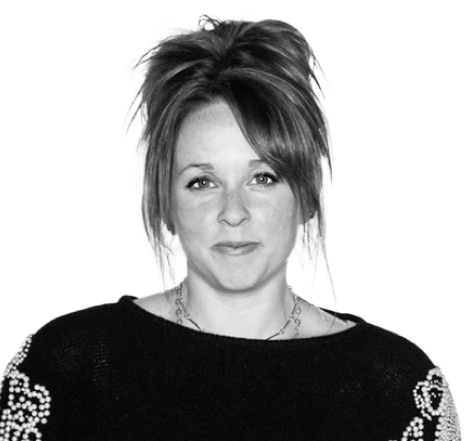 Samantha
Spector
Vice President of Marketing
Samantha Spector brings nearly 20 years of progressive marketing and executive leadership experience to Provar, spanning industries such as technology, nonprofit, and entertainment. She takes a progressive, data-driven approach to brand building, which has proven successful for both startup and global companies.
She excels at blending both the strategic and tactical to lead fully fledged marketing campaigns that target every vertical. She specializes in identifying gaps in a company's marketing strategy, building full-stack teams comprised of industry experts to meet those needs, and guiding them in creating campaigns that resonate. Her clear, research-backed vision aims to elevate brands and connect them with those seeking their solutions. She is DiSC-certified and has led trainings for both her team at Provar and other large business corporations She lives in Nashville, TN with her husband and daughter.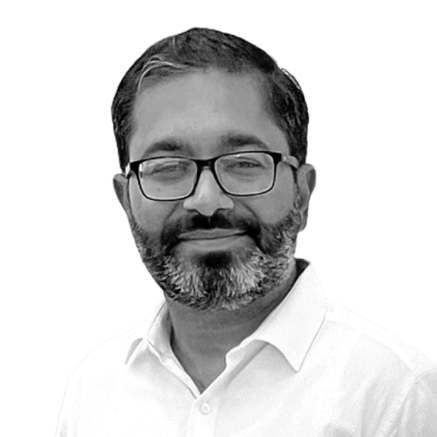 Ashutosh
Sharma
Practice Head in Operations
Ashutosh has over 19 years of experience in leading large and complex enterprise-wide initiatives with an impeccable track record of organizational leadership across global delivery and key accounts. He also brings extensive work experience in information security, IT infrastructure management, and IT compliance.
He believes in running the enterprise as a profit center by creating teams to work on strategies and product initiatives that contribute directly to the growth of the company. One of his many specialties is in mentoring others and making managers into leaders. As Practice Head in Operations of Provar India, he played an anchor role in incubating and managing Provar's India office, handling all operational aspects of ODC (i.e., business revenue/forecast, delivery, recruitment, appraisals, etc.). He is a results-driven, decisive leader who excels at managing cross-functional teams, fostering cooperation, and bridging business and IT goals.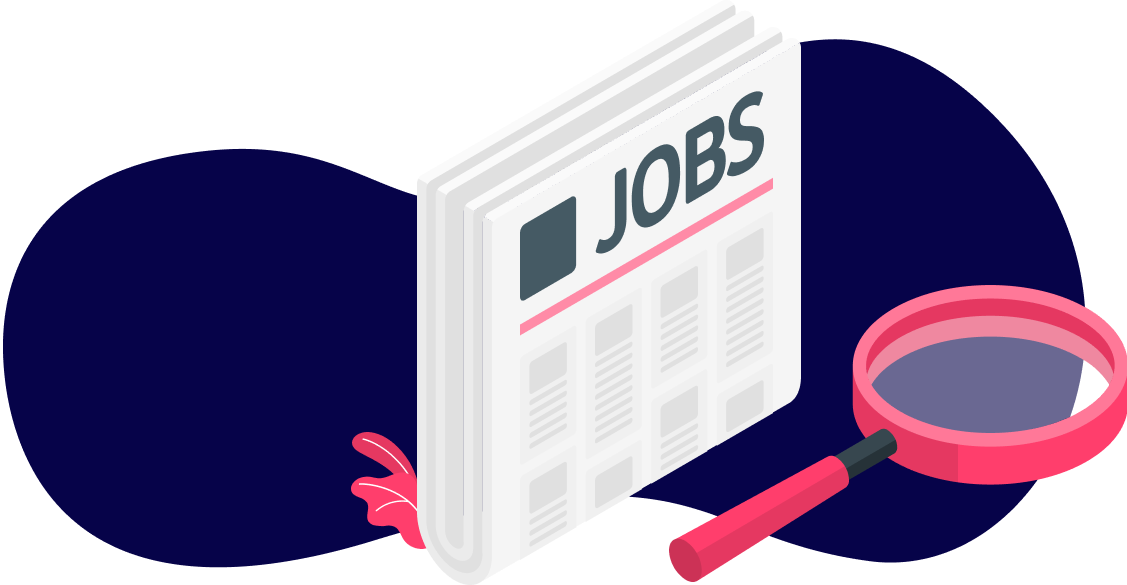 INTERESTED IN JOINING OUR TEAM?
View our current openings.