By Sarah McCarter, Salesforce SME at Provar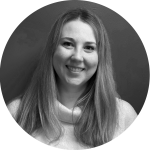 While the temperatures might not justify breaking out your scarves and mittens, Salesforce is cooling things off with some pretty sweet features in the Winter '21 release! So grab some hot chocolate or a pumpkin spice latte and get cozy with our five favorite features in Salesforce Winter 21.
Top Five Favorite Features to Check
Here are our top 5 favorite features for this coming Salesforce Winter 21. We deem these features as innovations across the Salesforce Customer 360 platform. Let's go and check it out.
Easily Identify Changed Opportunities
Sales managers and representatives will be delighted. They can now see how an Opportunity trends from a list view or Kanban board.
These new visual indicators track the opportunity Amount field with up or down arrows. Horizontal indicators show opportunity Close Date movements, and amounts can increase or decrease. This should help managers provide better coaching during regular one-on-one meetings and flag opportunities needing attention. For Winter '21, this feature will be limited to users in Unlimited Edition orgs. Expect this feature to roll out across all orgs with a future release.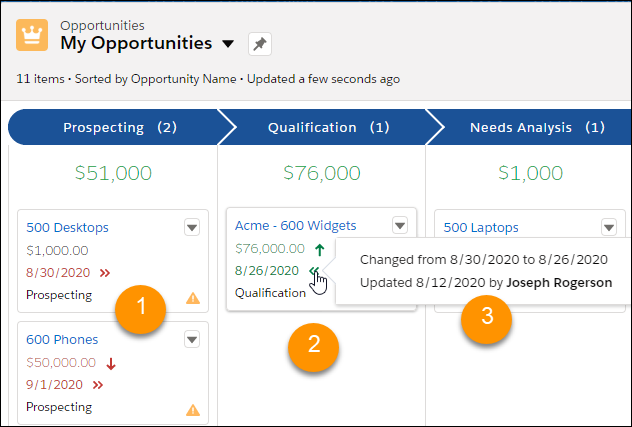 Dynamic Forms and Actions
Dynamic Forms and Actions were released as a beta feature in the Summer of '20. But with the Winter '21 release, both elements are now generally available.  
Use Dynamic Forms to bring a whole new level of customization to your page layout with features like inter-field dependencies. For example, checking the Subscribe to Emails checkbox will dynamically display the Email Address field. 
Remember that Dynamic Forms are still exclusively for custom objects for now. However, look for this functionality to become available every day. These things will be a proper page layout replacement in a future release.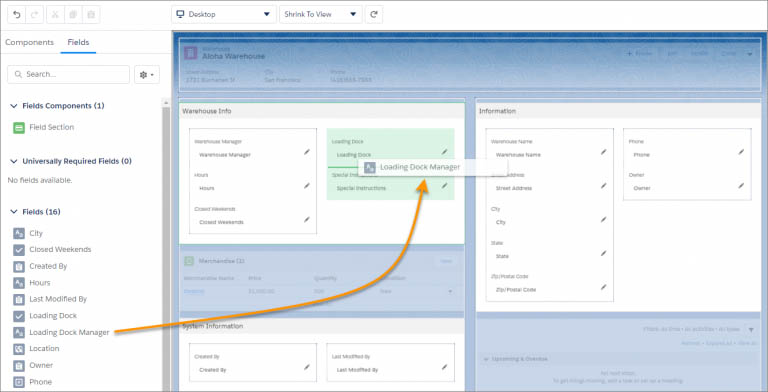 Dynamic Actions only allow admins to display actions when a record meets your criteria. For example, an admin could say a Create Action Plan action. The plan indicates when an Opportunity is in the Qualification stage. Then have it fall off the layout once it has progressed to the next step.
Unlike Dynamic Forms, Dynamic Actions are now available in beta for some standard objects. (Account, Case, Contact, Lead, or Opportunity). Select Enable Dynamic Actions (currently in beta) from the highlights panel component when editing the Lightning record page.
In a new beta for this release, Salesforce has also rolled out Dynamic Actions for mobile (limited to custom objects). You can enable this feature by selecting Enable Dynamic Actions (Beta, desktop only) from the highlights panel for the Salesforce mobile app in the properties panel.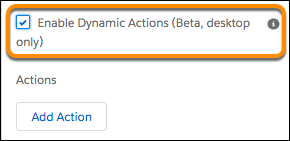 New Email Template Builder
With Winter '21, Salesforce continues to upgrade the Email Template Builder with a new interface. It allows creators to drag elements onto the canvas. Unfortunately, this functionality is limited to users with the "Access Lightning Content Builder" or "Manage Content Builder" permission sets. However, for those orgs with Marketing Cloud access, this could be a huge time saver.
Previously this level of customization required custom HTML, but now you can create a dynamic, modern template as easily as:
Select a component
Drag it onto the canvas
Enter the details and style of the component.
With these improvements, it's an excellent time for admins who have been reluctant to convert some of their Classic email templates over to Lightning email templates. Take stock and evaluate if the time is right to make the migration.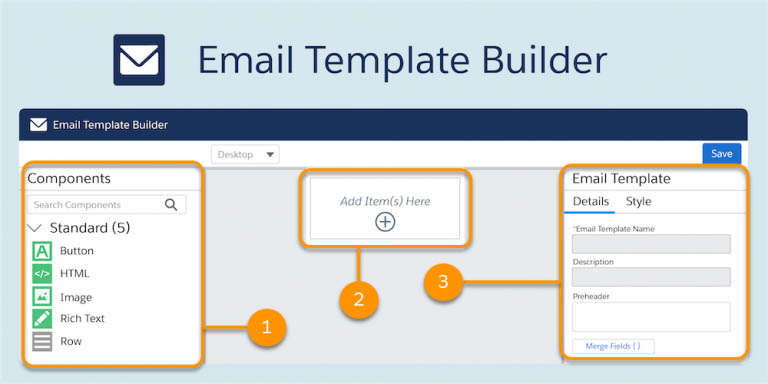 Flow
While no show-stoppers aren't any show-stoppers being rolled out in this release, there are PLENTY more minor Flow updates that admins have been asking for!  
This release's most notable functional modification empowers administrators to initiate a flow before removing a record. This feature will allow administrators to modify documents associated with the erased history. For example, a cleanup flow that updates or removes previously populated data.  
This is for my fellow perfectionists who are constantly adjusting their elements to have equal spacing and straight connecting lines. You can now utilize the new auto-layout functionality to automatically align and auto-space the details on your canvas.
A few new features are also available when debugging flows, including debugging the flow as another user in a sandbox. Admins can also debug without opening a new tab directly on the canvas. Highlighting the route the flow took by using the Debug on Canvas (beta) option. For active flows, flow builder error email messages now include a link to the flow that errored out and highlight the element where the flow failed. Unfortunately, the new auto-layout canvas and resources don't support highlighting the failed component. So you have to use these features separately.
Admins can now create multi-column layouts for screen flows using the new section component. Salesforce has also updated the behavior for picklists and multi-select picklists so that they are no longer interactive within the screen canvas, as the conduct did not always perform as expected.
While configuring your flow, admins can take advantage of several new features, including the ability to specify entry criteria for record-triggered flows, which means flows only run when they meet the entry criteria as opposed to every time a record is created or edited.
Similarly, admins can now set decision elements. Executing only when the triggering record meets the condition requirements. This allows filtering out record updates unrelated to the flow's use case and avoids reprocessing forms that previously triggered the flow. (Hooray for efficiency!)
With Winter '21, functions and custom logic are now available on Get, Update, & Delete Records elements. You'll also access all global variable options from anywhere in Flow Builder that supports variables, allowing for more personalization while running your flows.
Lastly, after you save a flow resource as either View as Rich Text or View as Plain Text, the text template flow resource remembers your text view setting.
Release Updates (Critical Updates)
We recently discussed the importance of reviewing and testing Critical Updates, and with the Winter release rapidly approaching, now is an excellent time to adopt a testing strategy.
With the Winter '21 release, you'll notice when you navigate to Critical Updates, you'll be redirected to Release Updates, which was available in beta in the Summer '20 release. This new interface gives users a prioritized list of updates and steps to address the specific update.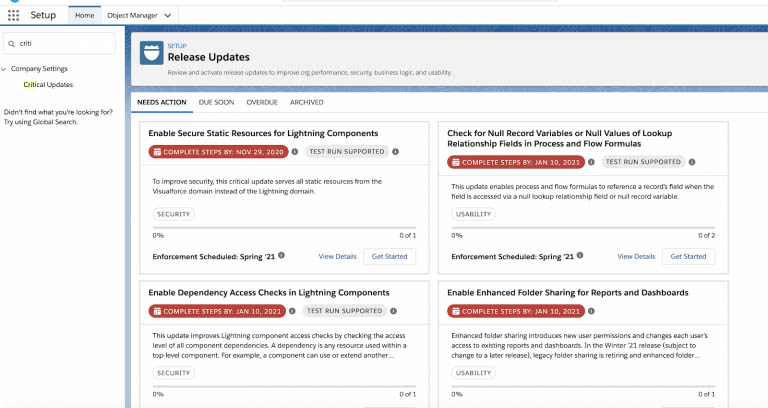 Two particular updates will enforce in the winter release (and may potentially break automated tests that you currently have in place) are the Restrict Access to @AuraEnabled Apex Methods for Guest and Portal Users Based on User Profile and Restrict Access to @AuraEnabled Apex Methods for Authenticated Users Based on User Profile updates.
Both of these updates enhance your org's security model by requiring that you grant explicit user permissions for users (including Guest, Portal, and Authenticated users) to access Apex Classes containing @AuraEnabled methods. 
For more information on all of the release updates available with this release, please look at our consolidated list, which also provides some additional information for testing a priority.   
Want to learn more?
Why not join our upcoming webinar, What's New in Winter '21? In this webinar, we'll highlight the most impactful Winter '21 changes that you'll need to be aware of, share the best of Provar's latest features, and give you a sneak peek of what's coming next on the Provar roadmap. Register now to reserve your place.