University of Provar has a new look that will launch at the month's end! We're changing our platform to make your learning experience more user-friendly, accessible, and fun. As a sneak peek, let's take a quick walkthrough of the new UP and check out some enhancements to our program.
Getting Started
After you've logged in to UP, you'll notice a few menus at the top of your screen.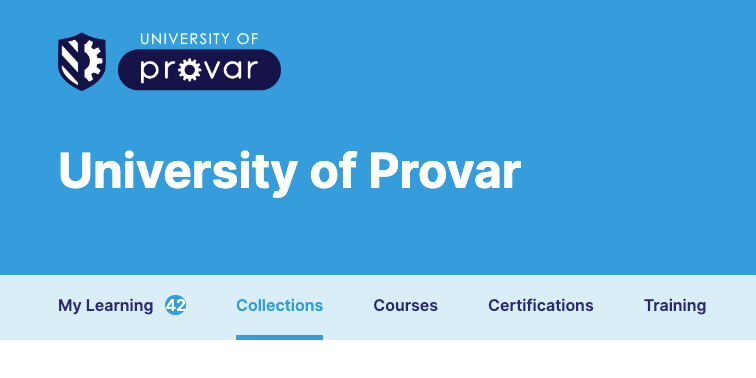 Select "My Learning" to take a look at the courses you've already completed or may be working on.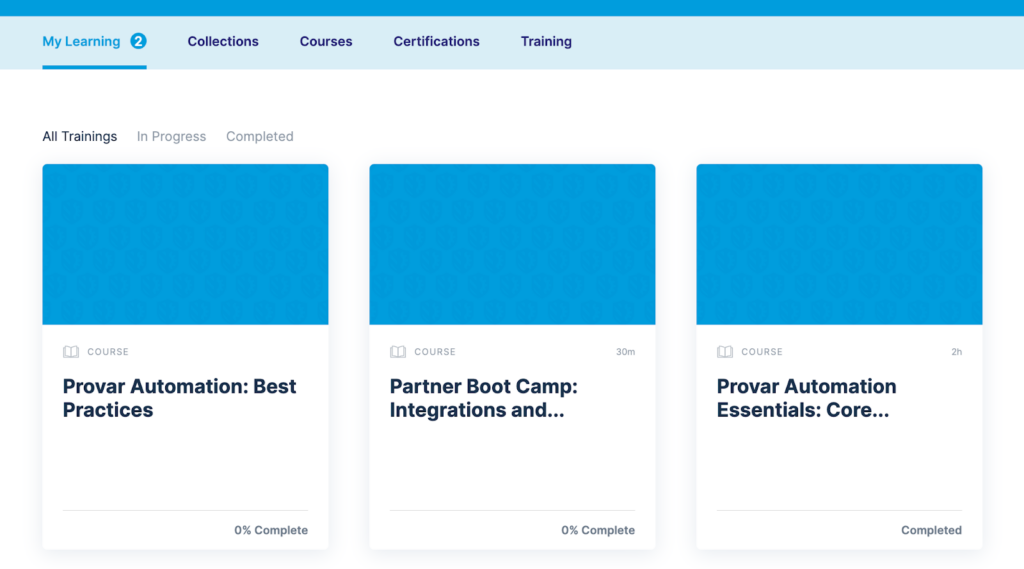 Collections
"Collections" is a group of curated content for you, from an introductory testing module to our new microlearning courses (more on those later!). We've also included some handy resources, like a University of Provar glossary and a compilation of best practices for using our flagship product, Provar Automation.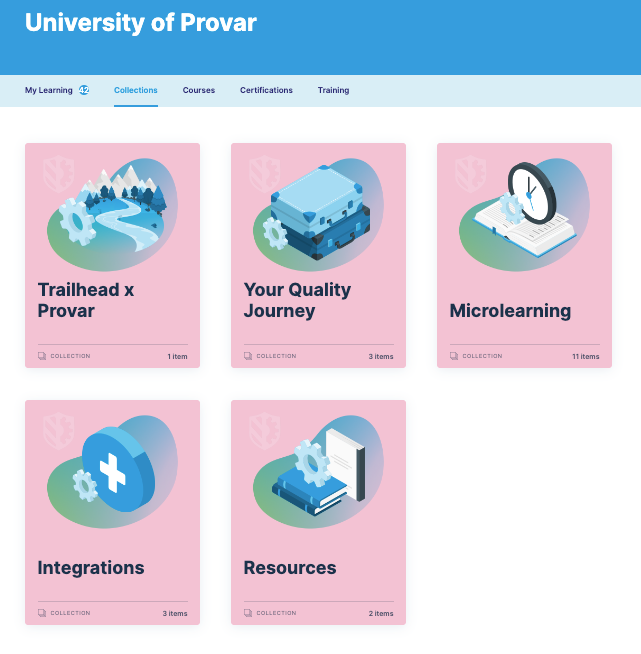 Courses
The "Courses" menu will take you to a complete list of courses offered at UP, while the "Certifications" menu will allow you to choose to work on a specific certification track.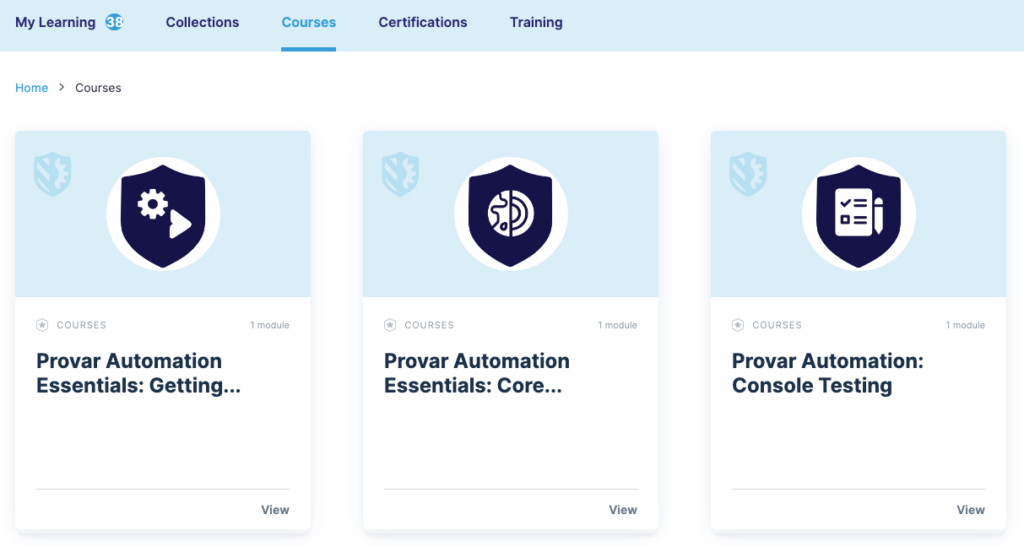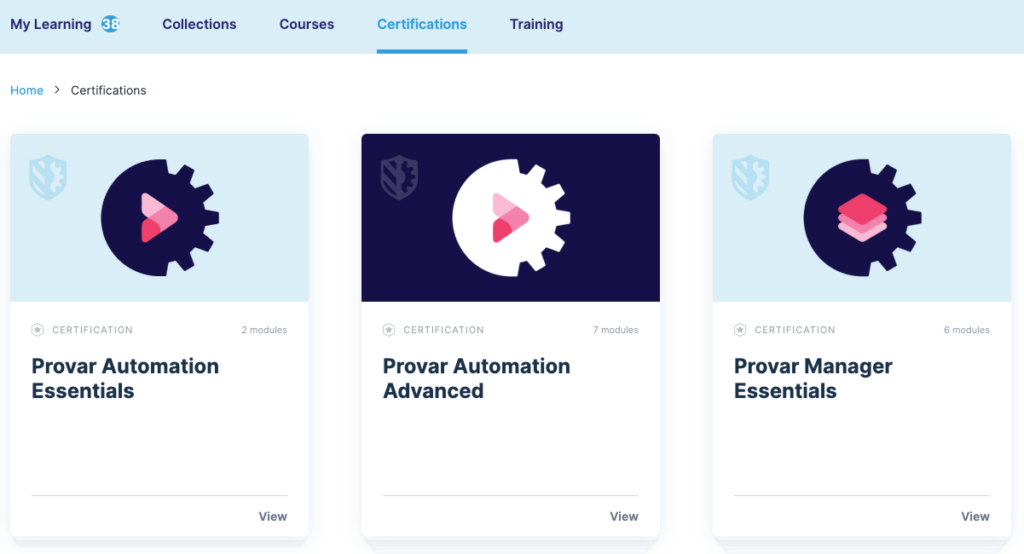 New Training Menu
We've listened to your feedback and are now rolling out the new "Training" menu! This includes on-demand content, live training sessions, and Feature Friday, where Provar experts provide video learning sessions for testing and beyond.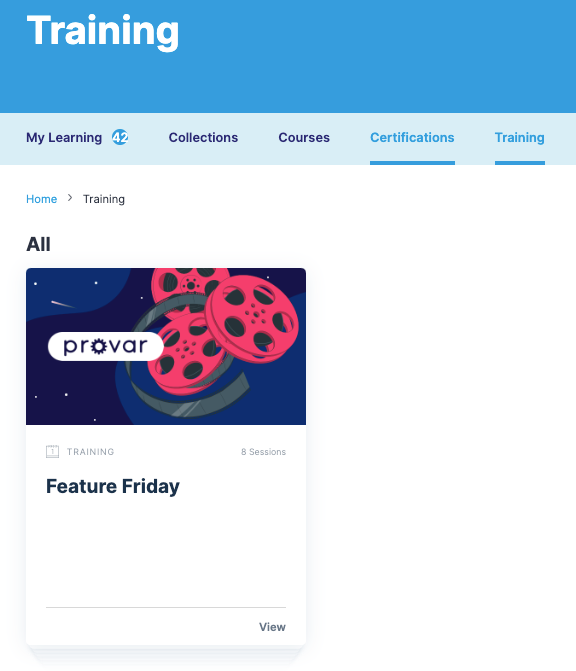 Navigating Your Settings
Wondering how to navigate your new UP account? Click the person icon at the top right of your screen, and you'll notice a few options. "Profile" will allow you to change your settings, like email and notifications, and "My Learning" will take you to a summary of any badges and certifications you've earned and any courses that may be in progress. You can also easily share your achievements on LinkedIn with our new integration.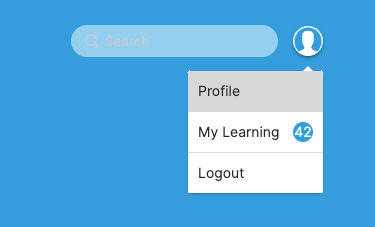 Microlearning Courses
We're super excited to bring you our new Microlearning courses. These courses allow you to learn in bite-size pieces with a minimal time commitment. Most of our Microlearning courses can be completed in around five minutes, allowing you to continue to upskill while maintaining your busy schedule!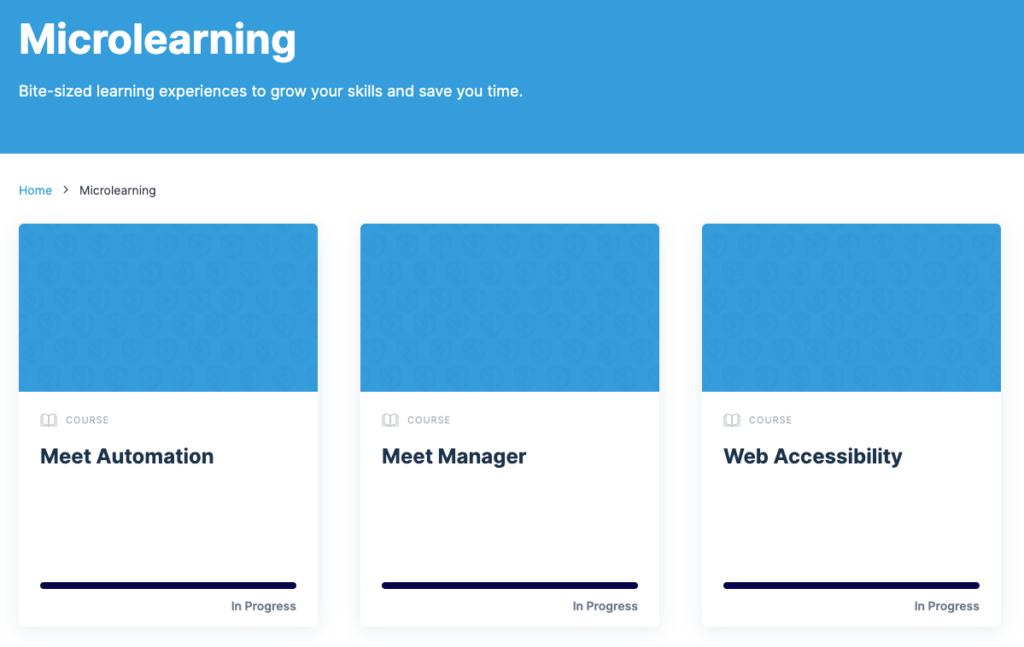 We believe that UP truly is for all and value your time. Microlearning is the perfect way to gather new skills, whether you'd like to learn about Provar products or other relevant experiences, like web accessibility. Whatever your need or your time constraints, UP has you covered!
FAQs
Also new to the University of Provar is an FAQ menu at the bottom of your screen. Find quick answers to the most commonly asked questions, from sharing your badges to getting a free trial of Provar Automation!

Questions?
We hope our new learning platform will make your experience with the University of Provar an improved, efficient, and fun experience.
Contact us at UP@provartesting.com if you have any questions. We can't wait to see your learning progress and share new and exciting experiences. See you in the classroom!